RESTAURANT - LA TABLE DU CHATEAU
The perfect match between wine and Mediterranean cuisine
A few meters from the Castle, in the old sheepfold stands the table of Chef Franck Debethune. Between the terrace and the fireplace, under a vast frame, you will discover a simple and tasty cuisine. Wine tastings are accompanied by regional specialties, combined with fresh and crisp Mediterranean cuisine. The restaurant, in the heart of the wine estate, welcomes you to its table all year round, for a dinner in the vines, a lunch on your wine tourism route, or a simple gourmet break.
Formulas at €39 (complete formula) and €52 (sommelier formula).
Privatizable, the restaurant can accommodate up to 150 people for meals or 150 to 200 people for cocktails depending on the season.
Email: restaurant@lorgeril.com
Address: La Métairie Basse, 11610 Pennautier
Open all year round, Monday to Saturday lunchtime and Friday
and Saturday evenings.
– from April to November, Sunday lunchtime.
– June to September, every Thursday evening.
– July and August, every lunchtime and evening except Sunday evening.
Means of payment accepted :
CB, cash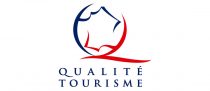 the restaurant in pictures
LES AVIS DES CLIENTS (THEFORK)
Sans aucun doute l'une (voir la) meilleure adresse de Carcassonne et ses alentours, les menus sont excellents avec un prix abordable, le personnel est souriant et très sympathique et le cadre est magnifique ! Nous reviendrons sans hésiter !
De l'accueil, à l'assiette, du verre au décor, nous avons pleinement apprécié. Point fort l'assiette et la présentation du menu avec l'accueil chaleureux, léger bémol sur le dessert à base de pomme qui aurait été à notre goût meilleur tiède, merci aux serveuses et sommeliers pour leur attention. Très belle cuisine et vins en accord.
La deuxième fois que nous y allons, un vrai plaisir
Nous étions venus pour fêter notre anniversaire de mariage et c'est avec beaucoup de gentillesse qu'ils ont concrétisé cet évènement en nous offrant un dessert avec un feu de bengale assorti d'une belle coupe de blanquette.
Ce petit restaurant est excellent. Le cuisine, les vins, le service sont très bien.
Un cadre très agréable et une cuisine réussie
Très bon plats, originaux et très savoureux pour un prix très correct
Un endroit chaleureux assorti d'un choix de vin du domaine très sympathique avec une préférence pour leurs terroirs d'altitude, un rapport prix plaisir toujours au top
Nous avons passé un super moment, les plats sont super bon, le service est au top.Très très bon rapport qualité prix. Sans parler du lieu qui est sublime. On recommande avec plaisir ????
On y revient toujours.jamais deçus,des menus toujours de saison.personnels très acceuillants Un de nos restaurants préférés du coin.A recommander ++++
Tout y était ! Ce restaurant coche vraiment toutes les cases : cuisine savoureuse et copieuse, service impeccable (merci à la charmante demoiselle qui nous a entourés de multiples
Toujours aussi bien , très bon rapport qualité prix , un service super et en plus très sympa . On revient toujours à la table du château et jamais nous n'avons été déçus.
Excellent restaurant avec un intérieur charmant. le personnel est au petit soin et vous conseille parfaitement. Quel que soit le menu, tout est bon. A recommander.
Cadre très agréable, table originale et service d'excellente facture, Les plats sont classiques, voire revisités, excellents avec des produits frais et une présentation très recherchée. Une association des mets avec les vins des domaines du chateau choisis par le sommelier ont donné à ce repas une impression d'équilibre et de plénitude. Enchantés de ce repas.
Discover our other experiences